Popular Searches
Oceanfront Rentals
Weekly Rentals
Mini-Week Rentals
Rentals with a Pool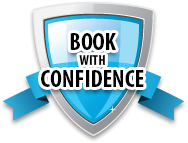 Add Your Property
Attention Rental Agencies and Individual Owners!
Put your property in front of millions of visitors to Ocean City Maryland. No LIsting or setup fees. No risk - cancel anytime.
More Info
Art Open House & Gallery Tours
When:
1/13/19
Where:
502 94th St, Ocean City, MD
Event Website:
https://artleagueofoceancity.org/event/art-open-house/
Event Information:
The Art Center's resident artists band together to welcome you with demos and hands-on projects (Nancy Barnas, pottery; Debbi Dean-Colley, children's activities; Gerilyn Gaskill, watercolor; Pete Gibson, fused glass; Tinsel Hughes, sculpture and oil painting; Joe Scukanec, photography; David Simpson, drawing). Learn about upcoming events, classes, exhibits and volunteer opportunities. Plus ongoing gallery tours and refreshments. 
Free!