Popular Searches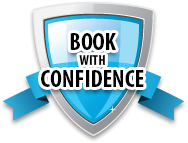 Add Your Property
Attention Rental Agencies and Individual Owners!
Put your property in front of millions of visitors to Ocean City Maryland. No LIsting or setup fees. No risk - cancel anytime.
More Info
When:
7/2/20 @ 10:30 pm
Where:
301 N Baltimore Ave, Ocean City, MD
Event Website:
https://ococean.com/events/thursday-s-downtown-beach-fireworks
Event Information:
The Ocean City Beach Fireworks Display is an amazing fireworks show expertly displayed right over the Atlantic Ocean. Enjoy exciting fireworks every Thursday evening at 10:30 pm beginning on June 18 through September 3.  If you are already visiting the Boardwalk, the fireworks is an added bonus. The fireworks will be visible along the Ocean City Boardwalk. The show will begin at 10:30pm and run for approximately 10 minutes. Enjoy!