Popular Searches
Oceanfront Rentals
Weekly Rentals
Mini-Week Rentals
Rentals with a Pool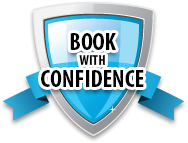 Add Your Property
Attention Rental Agencies and Individual Owners!
Put your property in front of millions of visitors to Ocean City Maryland. No LIsting or setup fees. No risk - cancel anytime.
More Info
When:
9/14/18 @ 11:00 am
Where:
809 S Atlantic Avenue, Ocean City, MD
Event Website:
http://ocbikefest.com/oc-bikefest-inlet-event-details/oc-bikefest-daily-schedule/
Event Information:
Big Engine travels the country playing their Southern Rock and fans follow, fists in the air and singing along with the catchy choruses and instantly memorable lyrics.
Be sure to check out Big Engine on the Boardwalk Stage!