Popular Searches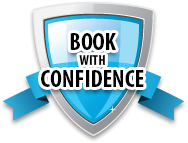 Add Your Property
Attention Rental Agencies and Individual Owners!
Put your property in front of millions of visitors to Ocean City Maryland. No LIsting or setup fees. No risk - cancel anytime.
More Info
Boardwalkin' for Pets Walk-a-thon
When:
4/18/20 @ 9:00 am
Where:
807 South Atlantic Avenue, Ocean City, MD
Event Website:
https://worcestercountyhumanesociety.org/
Event Information:
Worcester County Humane Society annual fun walk-a-thon on the Ocean City MD boardwalk! 
All proceeds benefit the Ocean City area's no-kill pet shelter. Bring your pet for a fun day on the boards to help the animals or adopt a shelter dog for the day by making arrangements prior to the walk-a-thon.
Registration fee.  8:30 am - 12:00 pm;  Walk-a-thon is Rain or Shine!
Don't have a dog to walk?  "Adopt a shelter dog for the event."  Make arrangements in advance by calling the Worcester County Humane Society at 410-213-0146
Walk-a-thon Schedule
Registration: 8:30am
Walk Begins: 9:00am - 12:00 pm
Contest: 10:45am
Enter Contests for best trick, best dressed, smallest and largest dog and win prizes!