Popular Searches
Oceanfront Rentals
Weekly Rentals
Mini-Week Rentals
Rentals with a Pool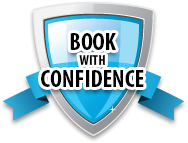 Add Your Property
Attention Rental Agencies and Individual Owners!
Put your property in front of millions of visitors to Ocean City Maryland. No LIsting or setup fees. No risk - cancel anytime.
More Info
Brian's Christmas Songbook Featuring the Mid Atlantic Symphony
When:
12/15/18 @ 3:30 pm
Where:
4001 Coastal Hwy, Ocean City, MD
Event Website:
https://ocmdperformingartscenter.com/upcoming-events/brians-christmas-songbook-featuring-the-mid-atlantic-symphony
Event Information:
Brian's Christmas Songbook - Featuring Mid-Atlantic Symphony and Lauren Glick
Sharing the joy and hope of Christmas through an anthology of songs along with narration by Brian's Dad explaining the importance of texts in hopes that you will be influeneced to resist always any tempation to try drugs.  Our SHOW will be alot of fun!  The Mid - Atlantic Symphony Orchestra, great singers and beautiful Christmas music.
Tickets:
$10
Doorts open at 3:30pm, concert begins at 4:00pm