Popular Searches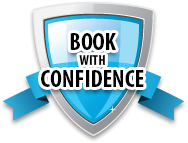 Add Your Property
Attention Rental Agencies and Individual Owners!
Put your property in front of millions of visitors to Ocean City Maryland. No LIsting or setup fees. No risk - cancel anytime.
More Info
When:
9/13/19 @ 6:00 pm
Where:
755 South Park Drive, Salisbury, MD
Event Website:
http://www.salisburyzoo.org/
Event Information:
You don't have to travel across the world to take your family on a exotic vacation! Just join the Zoo with our Bunk with the Beasts Camping Adventure! This overnight adventure includes a cookout, a guided tour, fun activities, animal encounters, a night hike thru the Zoo and a continental breakfast the next morning. Campers need to bring their own tents, sleeping bags and flashlights. Some tents will be available to rent at $25 a tent, first come first serve.
The campout is designed for families with children ages 4 and older. The cost is $30 per person. Credit Cards are accepted. Space is limited. To reserve your space call 410-546-3440.