Popular Searches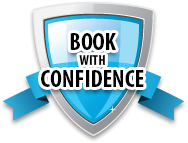 Add Your Property
Attention Rental Agencies and Individual Owners!
Put your property in front of millions of visitors to Ocean City Maryland. No LIsting or setup fees. No risk - cancel anytime.
More Info
When:
2/22/20 @ 10:00 am
Where:
12449 Ocean Gateway, Ocean City, MD
Event Information:
1 DAY ONLY!  This annual event is sure to be tons of fun for you and your family and friends. Grab a game card and head around West Ocean City to various merchants in search of clues, while being fueled by delicious chocolates.  The game card MUST BE validated and completed by each merchant (in any order).  Then, drop off your completed game card at Sunset Grille, no later than 6 pm to be entered to win great prizes!
Carrabba's Italian Grill is offering 20% off lunch special with presentation of the game card.  Sunset Grille will also be offer dinner and drink specials starting in the afternoon.  
For more information, call CraZy LadyZ at 410-213-2085.