Popular Searches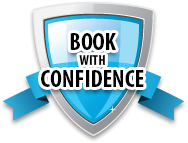 Add Your Property
Attention Rental Agencies and Individual Owners!
Put your property in front of millions of visitors to Ocean City Maryland. No LIsting or setup fees. No risk - cancel anytime.
More Info
When:
1/15/22
Where:
4001 Coastal Hwy, Ocean City, MD
Event Website:
http://www.delmarvaartexpo.com
Event Information:
Say hello to unique arts and talented artists by attending The Delmarva Art Expo, an event for art enthusiasts and followers of art.   At this juried vendor show,  come and meet the artists and learn about the different art forms.
Admission: $5/weekend or $3/day
Class Schedules to be announced soon!
For more information and to register, please call Susan Childs at 443-235-2926 or email to schilds2@verizon.net.