Popular Searches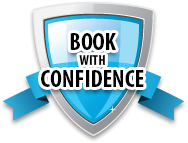 Add Your Property
Attention Rental Agencies and Individual Owners!
Put your property in front of millions of visitors to Ocean City Maryland. No LIsting or setup fees. No risk - cancel anytime.
More Info
Family Beach Games - Free Family Fun
When:
7/22/21 @ 6:30 pm
Where:
118th Street Beach, Ocean City, MD
Event Information:
Family Beach Games are back by popular demand!  Bring the whole family out for these fun-filled activities.  All skill levels welcome!  Activities include sand castle contests, tug-of-war, relay games and more.  All activities are free!  Parents are asked to stay with their children.  For more information, 410-250-0125.
Thursdays from June 3 to August 26 at  118th Street Beach from 6:30pm to 8:30pm
Sponsored by the Carousel Hotel
In the event of inclement weather, the program will be canceled.