Popular Searches
Oceanfront Rentals
Weekly Rentals
Mini-Week Rentals
Rentals with a Pool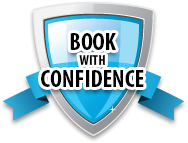 Add Your Property
Attention Rental Agencies and Individual Owners!
Put your property in front of millions of visitors to Ocean City Maryland. No LIsting or setup fees. No risk - cancel anytime.
More Info
Free Movie on the Beach: Frozen
When:
6/13/18 @ 8:30 pm
Where:
11700 Coastal Hwy, Ocean City, MD
Event Website:
http://www.moviesontheshore.com
Event Information:
Enjoy free movies on the beach in Ocean City Maryland every Wednesday from June 6 to August 29 at the Carousel Hotel on 117th St. in Ocean City MD.   Each week, a general audience movie is presented free of charge on our 16 foot projector.  Bring a beach chair or blanket & enjoy the night beside the ocean.  Movie starts at dusk. For more information, call 800-626-2326.
Save the Date - Complete Season Schedule: 
June 6:  Back to the Future
June 13: Frozen
June 20: Despicable Me 3
June 27:  Paddington 2
July 11:  Nut Job 2, Nutty By Nature
July 18:  CoCo
July 25: The Lego Ninjango Movie
August 1:  Leap
August 8:  Justice League
August 15: Cars 3
August  22: Moana  
August 29: Wonder Woman