Popular Searches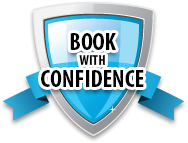 Add Your Property
Attention Rental Agencies and Individual Owners!
Put your property in front of millions of visitors to Ocean City Maryland. No LIsting or setup fees. No risk - cancel anytime.
More Info
Free State Corvette Weekend & Boardwalk Parade
When:
10/17/21
Where:
10100 Coastal Hwy and Inlet Parking Lot, Ocean City, MD
http://www.freestatecorvette.com/Corvette-Weekend
Event Information:
Great annual event for Corvette enthusiasts and owners. This is the largest Corvette Club sponsored event on the East Coast of the United States with over 1200 Corvette enthusiasts attending from Canada to Florida.  This event includes car shows, road rallies and parade other fun activities.
For more information visit http://www.freestatecorvette.com/ or email pr@freestatecorvette.com