Popular Searches
Oceanfront Rentals
Weekly Rentals
Mini-Week Rentals
Rentals with a Pool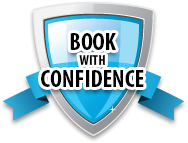 Add Your Property
Attention Rental Agencies and Individual Owners!
Put your property in front of millions of visitors to Ocean City Maryland. No LIsting or setup fees. No risk - cancel anytime.
More Info
When:
5/18/19 @ 10:00 am
Where:
813 S Atlantic Ave, Ocean City, MD
http://www.ocmuseum.org/
Event Information:
Enjoy free admission to the Ocean City Life-Saving Station Museum & explore Ocean City's best-kept secret.
Interesting displays on history, the lore of the sea & more.
Join us as we celebrate International Museum Day's Theme "Museums (memory + creativity) = social change". Free admission the entire day. A great opportunity for a FREE activity to enjoy with the family.

From America to Oceania, through Europe, Asia and Africa, International Museum Day (IMD) is a special moment for the global museum community. International Museum Day is a fantastic opportunity for museum professionals to meet their public. Museums are at the heart of the system, they help serve,preserve and develop society.