Popular Searches
Oceanfront Rentals
Weekly Rentals
Mini-Week Rentals
Rentals with a Pool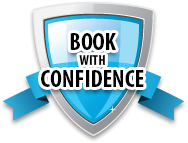 Add Your Property
Attention Rental Agencies and Individual Owners!
Put your property in front of millions of visitors to Ocean City Maryland. No LIsting or setup fees. No risk - cancel anytime.
More Info
Jack Daniels Ocean City Air Show Take Off Party
When:
6/15/18 @ 7:00 pm
Where:
1105 Atlantic Ave, Ocean City, MD
Event Website:
http://www.ocairshow.com
Event Information:
Jack Daniels will fire up the engines as air show weekend kicks off at Brass Balls Saloon for the Friday night take off party! The event is free and open to the public providing a great opportunity to meet the pilots, jumpers and flight crews.   There will even be a twilling evening jump by the SOCOM Para-commandos!
The full OC Air Show is on Saturday and Sunday, June 17 and 18 at 12 noon.