Popular Searches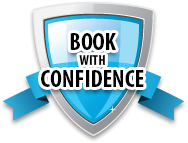 Add Your Property
Attention Rental Agencies and Individual Owners!
Put your property in front of millions of visitors to Ocean City Maryland. No LIsting or setup fees. No risk - cancel anytime.
More Info
Meet Pip the Beach Cat at Ocean Gallery!
When:
8/13/19 @ 6:30 pm
Where:
201 N Boardwalk, Ocean City, MD
Event Website:
https://pipthebeachcat.com/
Event Information:
It's a Pip-Up Shop at the Ocean Gallery, right on the Ocean City Boardwalk!
Meet Pip the Beach Cat, the most famous rescue kitten in the world! Purchase a copy of his book, Pip's Guide to Ocean City, and purchase Pip merchandise, like stickers, magnets, toys, and more.