Popular Searches
Oceanfront Rentals
Weekly Rentals
Mini-Week Rentals
Rentals with a Pool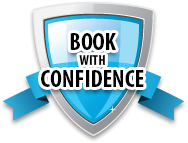 Add Your Property
Attention Rental Agencies and Individual Owners!
Put your property in front of millions of visitors to Ocean City Maryland. No LIsting or setup fees. No risk - cancel anytime.
More Info
OC Air Show Performer Welcome Party
When:
6/14/18 @ 7:00 pm
Where:
12933 Sunset Ave, Ocean City, MD
Event Website:
http://ocairshow.com/events/event/welcome-party/
Event Information:
The first social event on air show weekend happens on Thursday, so you better come early! 
The Performer Welcome Party is the first time for the public to get to meet the pilots, jumpers and crews as we welcome them to Ocean City. Sponsored by Rum Haven, the Sunset Grille will host all the pilots, jumpers, crews and the public for a meet n' greet to get air show weekend started off right!