Popular Searches
Oceanfront Rentals
Weekly Rentals
Mini-Week Rentals
Rentals with a Pool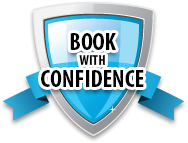 Add Your Property
Attention Rental Agencies and Individual Owners!
Put your property in front of millions of visitors to Ocean City Maryland. No LIsting or setup fees. No risk - cancel anytime.
More Info
Download
When:
9/14/18
Where:
4001 Coastal Highway, Ocean City, MD
Event Flyer:
PDF:
View PDF
Event Website:
http://www.ocbikefest.com/
Event Information:
You don't have to be a biker to enjoy OC BikeFest. Prepare yourself for national entertainment and bands, stunt shows, bike builders, vendors, food, beverages and more!
Located at the Boardwalk, OC Convention Center and the Inlet, guests will gather with friends and family to enjoy this much anticipated event.
Interested? For more information, please call 262-642-7158, visit www.ocbikefest.com or emailchase@ocbikefest.com.