Popular Searches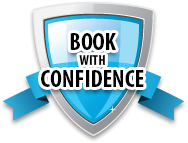 Add Your Property
Attention Rental Agencies and Individual Owners!
Put your property in front of millions of visitors to Ocean City Maryland. No LIsting or setup fees. No risk - cancel anytime.
More Info
OCtoberfest: Halloween Beach Maze
When:
10/24/20 @ 10:00 am
Where:
813 S Atlantic Ave, Ocean City, MD
Event Website:
https://www.specialeventpro.com/oc-toberfest
Event Information:
Wicked witches, pirates of the sand, scary scarecrows, ghouls in the graveyard, zombies, and more await your arrival.  People of all ages, from newborns to grandparents, will enjoy a pleasant scream as they meandered the sands of the giant, bigger and better than ever, beach maze! Be there if you dare!