Popular Searches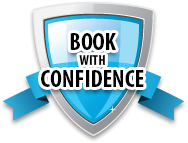 Add Your Property
Attention Rental Agencies and Individual Owners!
Put your property in front of millions of visitors to Ocean City Maryland. No LIsting or setup fees. No risk - cancel anytime.
More Info
Ocean City Beach Dance Party
When:
8/6/20 @ 8:30 pm
Where:
1 Caroline Street, Ocean City, MD
Event Information:
Let's Dance! Bring the family for a fun, free Ocean City dance party every Thursday from 8:30pm - 10:30pm during July and August on the beach at Caroline Street, just off the Ocean City MD Boardwalk. Family friendly dance music will be played by local Ocean City DJs. Join in the crowd dancing on the beach! Bring your friends, beach chair and blanket and head to downtown Ocean City Maryland for good music and fun times!
This event is for all ages.
For more information, please contact the Ocean City Recreation and Park Department at 410-250-0125, or the Ocean City Visitors Center at 800-626-2326.