Popular Searches
Oceanfront Rentals
Weekly Rentals
Mini-Week Rentals
Rentals with a Pool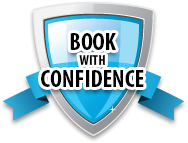 Add Your Property
Attention Rental Agencies and Individual Owners!
Put your property in front of millions of visitors to Ocean City Maryland. No LIsting or setup fees. No risk - cancel anytime.
More Info
When:
4/7/19 @ 1:00 pm
Where:
49th Street On The Bay, Ocean City, MD
Event Website:
http://www.roxbeach.com
Event Information:
The perfect place to gather all the information you need for your special day. This is a FUN event! Meet the top local Wedding Vendors and enjoy Music, Entertainment & Bridal Fashion Show. Win prizes & gifts including a FREE Caribbean Cruise for Two. 
Admission Fee: $10