Popular Searches
Oceanfront Rentals
Weekly Rentals
Mini-Week Rentals
Rentals with a Pool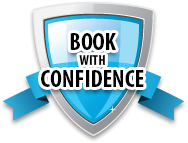 Add Your Property
Attention Rental Agencies and Individual Owners!
Put your property in front of millions of visitors to Ocean City Maryland. No LIsting or setup fees. No risk - cancel anytime.
More Info
Ocean Pines Children's Theatre Presents: Fiddler On The Roof Jr.
When:
1/18/19 @ 7:00 pm
Where:
4001 Coastal Hwy, Ocean City, MD
Event Website:
https://ocmdperformingartscenter.com/upcoming-events/Fiddler-on-the-Roof
Event Information:
The Ocean Pines Children's Theater Presents "Fiddler On The Roof, Jr" for three shows held in Ocean City Maryland at the Ocean City Performing Arts Center.  
Shows:
Friday, January 18 at 7 pm
Saturday, January 19 at 2 pm and 7 pm 
Tickets are $15. Available at Convention Center Box Office or at Ticketmaster.com