Popular Searches
Oceanfront Rentals
Weekly Rentals
Mini-Week Rentals
Rentals with a Pool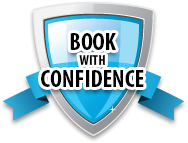 Add Your Property
Attention Rental Agencies and Individual Owners!
Put your property in front of millions of visitors to Ocean City Maryland. No LIsting or setup fees. No risk - cancel anytime.
More Info
When:
3/15/19 @ 9:00 pm
Where:
115 75th St, Ocean City, MD
Event Website:
https://bjsonthewater.com/calendar/
Event Information:
Over Time is a stable at Ocean City beach bars. It's no surprise that they are playing at Bj's on the Water this Friday. Catch the band that tours through Southern Delaware and Ocean City area. Over Time is known for bringing their unique style to classic rock hits as well as to popular music of today.