Popular Searches
Oceanfront Rentals
Weekly Rentals
Mini-Week Rentals
Rentals with a Pool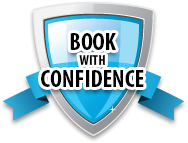 Add Your Property
Attention Rental Agencies and Individual Owners!
Put your property in front of millions of visitors to Ocean City Maryland. No LIsting or setup fees. No risk - cancel anytime.
More Info
When:
9/14/18 @ 5:00 pm
Where:
4001 Coastal Hwy, Ocean City, MD
Event Website:
http://ocbikefest.com/oc-bikefest-inlet-event-details/oc-bikefest-daily-schedule/
Event Information:
Simply put, POP EVIL is a larger-than-life true rock n' roll band blending the earnestness of Pearl Jam and Soundgarden with the celebratory showmanship of Motley Crue and KISS, capable of empathizing with the daily struggles of their fans while simultaneously offering the escapism a truly bombastic concert provides. It's an attitude and a way of life POP EVIL has put proudly on display on tour with Godsmack (as part of Rockstar Uproar), Five Finger Death Punch, Three Doors Down, Papa Roach, Stone Sour, Three Days Grace, Theory Of A Deadman, Black Stone Cherry and more.
 Be sure to check out Pop Evil on the Ocean City Convention Center Stage!