Popular Searches
Oceanfront Rentals
Weekly Rentals
Mini-Week Rentals
Rentals with a Pool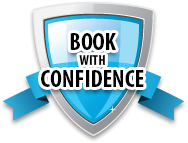 Add Your Property
Attention Rental Agencies and Individual Owners!
Put your property in front of millions of visitors to Ocean City Maryland. No LIsting or setup fees. No risk - cancel anytime.
More Info
Salute to Services - OC Life-Saving Station Museum
When:
5/18/19
Where:
813 S Atlantic Ave, Ocean City, MD
Event Website:
http://www.ocmuseum.org/cms2019/event/salute-to-services/?instance_id=7716
Event Information:
Free admission to the Ocean City Life-Saving Station Museum is offered to police, firefighters, EMS, active or retired military and their families.  This is a great time to Explore the Museum located at the south end of the Ocean City Boardwalk.