Popular Searches
Oceanfront Rentals
Weekly Rentals
Mini-Week Rentals
Rentals with a Pool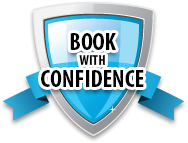 Add Your Property
Attention Rental Agencies and Individual Owners!
Put your property in front of millions of visitors to Ocean City Maryland. No LIsting or setup fees. No risk - cancel anytime.
More Info
When:
9/14/18 @ 6:30 pm
Where:
4001 Coastal Hwy, Ocean City, MD
Event Website:
http://ocbikefest.com/
Event Information:
Seether are a South African rock band founded in May 1999 in Pretoria, Gauteng, South Africa. The band originally performed under the name Saron Gas until 2002, when they moved to the United States and changed it to Seether to avoid confusion with the deadly chemical known as sarin gas
Be sure to check out Seether on the Ocean City Convention Center stage!