Popular Searches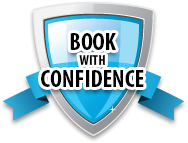 Add Your Property
Attention Rental Agencies and Individual Owners!
Put your property in front of millions of visitors to Ocean City Maryland. No LIsting or setup fees. No risk - cancel anytime.
More Info
Shore Craft Beer Fest | Love On Tap
When:
2/29/20 @ 1:00 pm
Where:
4001 Coastal Hwy, Ocean City, MD
Event Website:
https://www.shorecraftbeerfest.com/love-on-tap.html
Event Information:
Shore Craft Beer brings you the fifth annual Love on Tap Shore Craft Beer Festival in Ocean City, MD offering ONLY LOCAL CRAFT BEER, live music and lots of LOVE ON TAP. It's a leap year day, so what better way to spend your extra day, than enjoying great local craft beer in a beautiful destination. This festival is craft beer meets tourism! Take a tour of the Eastern Shore inside Ocean City's Convention Center and walk through local towns known for their local craft beer to find out why we deserve to be one of the top ten craft beer destinations in the country.
VIP only hour from 12-1 pm, Tickets TBA
General Admission 1-4 pm, Tickets TBA
**Must be at least 21 years of age & over with valid ID to attend.