Popular Searches
Oceanfront Rentals
Weekly Rentals
Mini-Week Rentals
Rentals with a Pool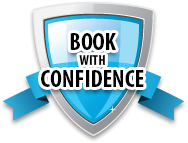 Add Your Property
Attention Rental Agencies and Individual Owners!
Put your property in front of millions of visitors to Ocean City Maryland. No LIsting or setup fees. No risk - cancel anytime.
More Info
Weird Science: 3rd Friday in Downtown Salisbury
When:
5/17/19 @ 5:00 pm
Where:
126 N Division St, Salisbury, MD
Event Website:
http://www.3rdfridaysby.com/Upcoming.aspx
Event Information:
Slime, science experiments, art vendors, live music and more are what you can expect at Weird Science: 3rd Friday in Downtown Salisbury, MD.  The downtown restaurants have great specials and live entertainment planned for 3rd Friday.
3rd Friday is a seasonal, artistic event set in Salisbury's Downtown that aims to provide a family-friendly experience for family and people of all ages!  It's all about Live Music, Local Art,  Local Restaurants, Shopping and Creativity.  Come check out all the great things happening in Downtown Salisbury!