Popular Searches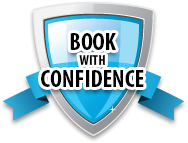 Add Your Property
Attention Rental Agencies and Individual Owners!
Put your property in front of millions of visitors to Ocean City Maryland. No LIsting or setup fees. No risk - cancel anytime.
More Info
When:
11/24/22 @ 5:30 pm
Where:
200 125th St, Ocean City, MD
Event Website:
https://ococean.com/holidays-ocean-city
Event Information:
See how Ocean City, MD, sparkles this winter and visit the Winterfest of Lights! This walking event will take you through thousands of sparkling holiday lights and many animated light displays located along a paved path in Northside Park. Sip hot chocolate, take a photo with Santa, visit our gift shop android walk through the array of holiday exhibits – including many surprises. Come see the 50-foot Christmas tree put on a show for you and soak up all of the holiday spirit at Winterfest of Lights.
Admission is only $6 for guests 12 years and older and FREE for children 11 years and younger. Pets are welcome on Wednesday evenings. So grab your family and friends, and don't miss this award-winning holiday event!

Mobility Devices available for rent on site, $10.00 per two hours (scooters, powered wheelchairs). Standard wheel chairs also available. Scooters-4-Rent.com (302) 280-6203