Popular Searches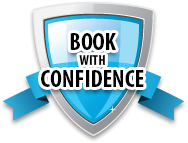 Add Your Property
Attention Rental Agencies and Individual Owners!
Put your property in front of millions of visitors to Ocean City Maryland. No LIsting or setup fees. No risk - cancel anytime.
More Info
Winterfest Of Lights Opening Ceremony and Tree Lighting
When:
11/21/19 @ 5:30 pm
Where:
200 125th St, Ocean City, MD
Event Website:
https://www.facebook.com/events/1597193233700166/
Event Information:
The 26th Anniversary for Ocean City's beloved holiday festival is shaping up to be bigger and better than ever!  A brand new 50 foot Christmas tree and a new look inside the Winterfest Pavillion, you will be treated to a holiday experience like never before. 
At the special opening ceremony, which kicks off at 5:30pm on Thursday, November 21 at Northside Park; Ocean City Elementary School's "OC Stars" will perform holiday songs and dance.  In addition, Mayor Rick Meehan will "flip the switch" to light the Christmas tree and officially open Winterfest of Lights.  The special opening ceremony is FREE and open to the public. 
Santa will even make a surprise appearance for the opening ceremony, which will feature free rides on the Winterfest Express train for the remainder of the evening!