Popular Searches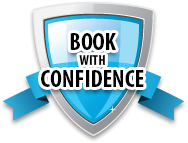 Add Your Property
Attention Rental Agencies and Individual Owners!
Put your property in front of millions of visitors to Ocean City Maryland. No LIsting or setup fees. No risk - cancel anytime.
More Info
How It Works
Save Time… Save Money… Compare Rates… and Book Smart!
Step 1: Search For Your Perfect Vacation Rental
1. Search rates and availability at hundreds of vacation rental properties throughout the Ocean City, Maryland area.
2. ShoreRent is the only centralized vacation rental search that allows you to search rental rates and availability from a variety of local rental agencies and private owners.
3. Search for condo rentals, vacation homes, apartments and more. View property details, see photos, compare rates and shop for the best deals.
4. Two ways to search:

a. View All Properties … perfect if your dates are flexible
Or
b. Customize Your Search … useful if your dates are fixed and you require certain features or amenities.

5. For custom searches, you can search by:

a. Duration: Weekly Rentals, Mini-Weeks
b. Location: Ocean City, West Ocean City, Ocean Pines, etc
c. View: Oceanfront, Oceanblock, Bayfront, etc
d. Features: Pool, # Bedrooms, # Bathrooms, etc
e. Price: Find a property that fits into your budget, including deals and special offers
Step 2: Book Your Reservation
1. When you find the perfect rental, secure your booking by making a reservation online.
2. Book online with a confirmed reservation immediately, 24 hours a day.
3. There is no need to contact the property owner.
4. No waiting for return emails or calls.
5. Receive an instant confirmation that you can share with your travel party.
Step 3: Plan Your Trip
Now that your lodging is booked, use our vacation planning tools to plan the rest of your trip.

1. Go to ExploreOC.com and see what to do, where to go and when to do it! This is your daily, mobile guide to the beach. View updated restaurant menus, daily specials, town events, live entertainment and so much more. And be sure to claim your Super Deals...these are the best deals on the beach from some of your favorite businesses. Deals include:

Free Thrasher's® French Fries
Buy One, Get One Free Jolly Roger® Passes
Splash Mountain® Water Park Deals
Free Mini Golf
$10 Off at The Original Greene Turtle
Plus deals at Macky's, Seacrets, Ripley's, Pizza Restaurants and more.

2. OceanCityLive.com - Can't wait to get to Ocean City? Check it out live everyday at OceanCityLive.com. Over 50 live Ocean City webcams. View beach cams, Ocean City Boardwalk cams, sunrise cams, sunset cams, traffic cams, and more. Live all day, every day!
Get The FAQs – Frequently Asked Questions
Why Should I Book Through ShoreRent?
Save Time. ShoreRent takes the hassle out of vacation planning. We provide one stop to search a variety of vacation rentals from multiple rental agencies as well as private owners. Compare rates, amenities and shop for the best property at the best price.
Save Money. ShoreRent is always seeking the best deals for its guests. ShoreRent staff is local, has relationships with the area rental agencies and can negotiate the best rates on your behalf.
Real-Time Bookings. No need to contact property owners and wait for them to reply to you. When you find your perfect property, just Book It with a confirmed reservation. Your reservation is then handled and serviced by the rental agency or property owner.
Book With Confidence. ShoreRent staff is local and knows the vacation rental agencies and property owners personally. We are in touch with these agencies and owners on a daily basis to get the best rates and ensure the best deals for our guests.
In addition, ShoreRent's parent company, D3Corp, is a business and community leader in the Ocean City area and its executives have been presidents of the Ocean City Chamber of Commerce and Berlin Chamber of Commerce. Please call the Ocean City Chamber of Commerce for references on D3Corp – 410-213-0144. Ask for Lisa or Melanie.
Who is ShoreRent, Anyway?
ShoreRent is a division of D3Corp, an electronic marketing firm based in Ocean City, Maryland. D3Corp has been in business since 1995.
D3Corp has many local vacation rental agencies as clients. D3Corp found a common thread among these rental agencies… they need to market their listings to as many potential renters as possible. To help these agencies and property owners rent their units, D3Corp developed ShoreRent, Ocean City's only centralized vacation rental service.
ShoreRent allows you to search listings from a variety of rental agencies and property owners in one place, allowing you to see a broad selection of properties and shopping for the best rates.
ShoreRent's proprietary technology allows you to search and book vacation rentals in real time. Unlike other sites, there is no waiting to contact property owners and confirming bookings. When you see a unit you like, book it and receive a confirmed booking 24 hours a day, 7 days a week.
Who Handles My Money?
When making your reservation, you will be required to enter your payment information.
ShoreRent uses the most up-to-date online security measures to protect your financial and personal information.
ShoreRent does not process any payment and you will not see any charges from ShoreRent on your credit card statement.
Your payment is handled directly by the vacation rental agency or property owner.
Any deposits and payment policies are determined by the vacation rental agency or property owner.
I Have Questions. Who Do I Contact?
During the booking process you can contact ShoreRent or D3Corp (ShoreRent's parent company) at 410-213-2400. Ask for Nikki or Stefanie in the Reservations Department. We will be happy to assist.
After your reservation has been completed, please contact the vacation rental agency or property owner. Their contact information will be provided on the reservation confirmation.