Popular Searches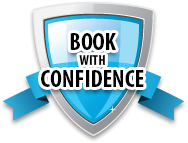 Add Your Property
Attention Rental Agencies and Individual Owners!
Put your property in front of millions of visitors to Ocean City Maryland. No LIsting or setup fees. No risk - cancel anytime.
More Info
Berlin Fiddlers Convention
When:
9/23/22
Where:
14 S Main Street, Berlin, MD
Event Website:
http://www.berlinchamber.org
Event Information:
Three days of Free, Live, Bluegrass Music
Bluegrass musicians from across the country vie for thousands in cash prizes in Adult and Youth Fiddle, Banjo, Guitar, Mandolin and Bluegrass Band competitions.
Featured Band Schedule: Coming Soon 
TBD | September 23, 7:00 pm - 10:00 pm
TBD | September 24, 10:00 am - 6:00 pm
TBD | September 25, 10:00 am - 1:00 pm