Popular Searches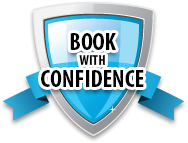 Add Your Property
Attention Rental Agencies and Individual Owners!
Put your property in front of millions of visitors to Ocean City Maryland. No LIsting or setup fees. No risk - cancel anytime.
More Info
Christmas with the Rat Pack
When:
11/21/20 @ 7:00 pm
Where:
4001 Coastal Hwy, Ocean City, MD
Event Website:
https://ocmdperformingartscenter.com/upcoming-events/christmaswiththeratpack
Event Information:
A MUST-SEE CHRISTMAS SHOW!
Tony Sands Productions presents... 'Christmas with the Rat Pack!' A thrilling night of great music, comedy and song!
Experience Frank, Dean, and Sammy — the Rat Pack — with the comedy and sketches, performed along with a seasonal mix of Christmas songs: 'White Christmas,' 'Chestnuts,' 'Santa Claus is Coming To Town,' and some other Christmas favorites.
This special night of wonderful music, comedy and song is a sensory experience that you do not want to miss! The music that inspired and thrilled an entire generation, 'Christmas with the Rat Pack' brings these characters to life, and makes them vibrant! Don't miss this fantastic Christmas show!
"One of those shows that you simply must see while you're in town." — The Times Herald
Showtime 7:30PM, Doors 7PM
Ocean City Performing Arts Center
Tickets $45 & $35 (Original tickets will be honored or refunds available at place of purchase)
Tickets available online with Ticketmaster or at the Convention Center Box Office during regular business hours