Popular Searches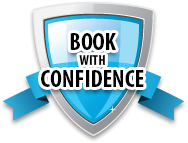 Add Your Property
Attention Rental Agencies and Individual Owners!
Put your property in front of millions of visitors to Ocean City Maryland. No LIsting or setup fees. No risk - cancel anytime.
More Info
Critter Christmas at the Salisbury Zoo
When:
12/8/18
Where:
755 S Park Dr, Salisbury, MD
Event Website:
http://www.salisburyzoo.org/maryland-salisbury-zoo-events-news
Event Information:
Santa needs your help! Because there are so many people on the nice list this year, Santa has decided to set up a workshop right here at the Salisbury Zoo! At this workshop you will be helping Santa create over a dozen different craft projects to five as gifts, decorate your home and spread Christmas cheer. Some of the craft projects are free and some require a small fee. 
Word is that Santa and Mrs. Claus are stopping by to see how operations are going. Children will be able to visit with Mr. and Mrs. Claus during the event. Don't miss this fun filled opportunity for the whole family to get into the holiday spirit and to create special memories. There will be a craft fair held in conjunction with the workshop. 
Proceeds from the event benefit the Salisbury Zoo's Education Department. Call 443-944-0636 for more information.