Popular Searches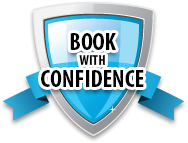 Add Your Property
Attention Rental Agencies and Individual Owners!
Put your property in front of millions of visitors to Ocean City Maryland. No LIsting or setup fees. No risk - cancel anytime.
More Info
When:
4/11/20 @ 1:00 pm
Where:
200 125th St, Ocean City, MD
Event Website:
https://oceancitymd.gov/oc/event/easter-bunny-fun-shop-3/
Event Information:
Here comes Peter Cotton Tail, hoppin' down Northside's bunny trail!  Come celebrate the season by enjoying this fun holiday event!  Activities include an egg hunt, arts and crafts, face painting, entertainment, game booths, egg dyeing, refreshments, and the Easter Bunny.  Don't miss out on this popular annual event sponsored by the OC Recreation Boosters.
WHO: Children 2-10 years and their families
PROGRAM NOTES: Registration is limited.