Popular Searches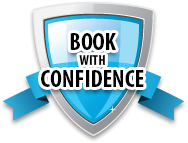 Add Your Property
Attention Rental Agencies and Individual Owners!
Put your property in front of millions of visitors to Ocean City Maryland. No LIsting or setup fees. No risk - cancel anytime.
More Info
Free Live Ice Show | Featuring The Next Ice Age at Carousel Oceanfront Hotel
When:
7/21/21 @ 6:30 pm
Where:
11700 Coastal Hwy, Ocean City, MD
Event Website:
https://carouselhotel.com/amenities/live-ice-shows/
Event Information:
Don't miss our nightly Live Ice Shows at the Carousel Oceanfront Hotel's Ice Rink featuring The Next Ice Age Dance Company beginning at 6:30pm (please note there will be no Friday performances).  
For the best seats in the house, make reservations for rink-side dining by calling 410-524-1000 ext 7195