Popular Searches
Oceanfront Rentals
Weekly Rentals
Mini-Week Rentals
Rentals with a Pool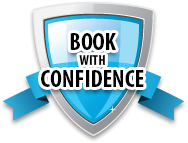 Add Your Property
Attention Rental Agencies and Individual Owners!
Put your property in front of millions of visitors to Ocean City Maryland. No LIsting or setup fees. No risk - cancel anytime.
More Info
Halloween Happenings at the Salisbury Zoo
When:
10/13/18 @ 1:00 pm
Where:
755 S Park Dr, Salisbury, MD
Event Website:
https://salisburyzoo.org/events/
Event Information:
Halloween Happening provides Halloween themed activities for children 10 and under who may not want to participate in the scarier parts of a Halloween event. The event runs on Saturday, October 19th and on the following Saturday, October 26th from 1pm-4pm. Children will be able to" Trick or Treat" throughout the Zoo, participate in Halloween games, educated about animals, go thru a hay bale maze and compete in a costume contest! 
For more information call 443-944-0636.