Popular Searches
Oceanfront Rentals
Weekly Rentals
Mini-Week Rentals
Rentals with a Pool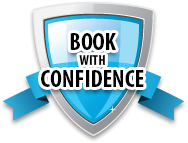 Add Your Property
Attention Rental Agencies and Individual Owners!
Put your property in front of millions of visitors to Ocean City Maryland. No LIsting or setup fees. No risk - cancel anytime.
More Info
Home, Condo and Outdoor Show Plus Arts and Crafts Fair
When:
3/8/19
Where:
4001 Coastal Hwy, Ocean City, MD
Event Website:
http://www.oceanpromotions.info
Event Information:
Hundreds of pros offering thousands of ideas on decorating, remodeling, accessorizing and more! Compare and save; a must attend event for current and future homeowners. 
Arts & Craft Fair,  artists and crafters will compliment the "Home Show" with exciting and creative gifts for you, your home and your outdoor living space. 
Admission:
 $7 for adults
 $6 for seniors (55+)
 Students, 13 and under free
Military, Police and Fire free with ID
For more information, call 410-213-8090, visit www.oceanpromotions.info or email events@oceanpromotions.info