Popular Searches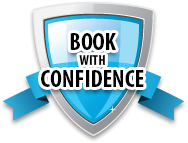 Add Your Property
Attention Rental Agencies and Individual Owners!
Put your property in front of millions of visitors to Ocean City Maryland. No LIsting or setup fees. No risk - cancel anytime.
More Info
Home, Condo and Outdoor Show Plus Arts and Crafts Fair
When:
3/21/21 @ 11:00 am
Where:
4001 Coastal Hwy, Ocean City, MD
Event Website:
http://www.oceanpromotions.info
Event Information:
The Home Show will display an exciting array of new products and services, basic necessities for your home or condo.  This years exhibitors will showcase ideas on decorating, accessorizing and even building a home. Thousands of ideas for your home all under one roof! 

In concert with the HOME SHOW, the ART and CRAFT FAIR will offer a wide assortment of creative and unique gifts and accessories made by artists and quality crafts people from near and far.   A few highlights of the HOME SHOW and ART and CRAFT FAIR include: FREE drawings, valuable Door Prizes, up to $50,000 Temple Bat Yam 50/50 cash raffle drawing, FREE Parking, and of course, BARGAINS everywhere!
Admission:
Adults $7
Seniors (55 and up) $6
Students (14 - 22) $4
Free for ages 13 and under, and Military, Police and Fire with ID