Popular Searches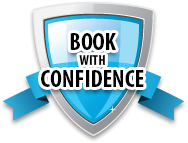 Add Your Property
Attention Rental Agencies and Individual Owners!
Put your property in front of millions of visitors to Ocean City Maryland. No LIsting or setup fees. No risk - cancel anytime.
More Info
Making Strides Against Breast Cancer 5K Walk/Run
When:
10/19/19 @ 7:30 am
Where:
Ocean City Boardwalk at the Inlet, Ocean City, MD
Event Website:
http://www.makingstrideswalk.org/oceancitymd
Event Information:
Ocean City, Maryland is proud to host a 5K run, as well as a noncompetitive 5k walk that is bringing family and friends together to make a difference for those affected by breast cancer.
How is this event helping? The event raises money to fund innovative research, provide free information, and support local programs.
Admission fees for runners is $35.  For more information, call 410-749-1635 or visit makingstrideswalk.org/oceancitymd.
7:30am - Registration
8:00am - Entertainment
9:00am - Run begins
9:15am - Walk begins
October is Breast Cancer Awareness Month! Join in on an event for a cause and raise awareness and funds to save lives from breast cancer.