Popular Searches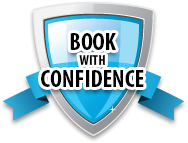 Add Your Property
Attention Rental Agencies and Individual Owners!
Put your property in front of millions of visitors to Ocean City Maryland. No LIsting or setup fees. No risk - cancel anytime.
More Info
Ocean City Air Show Performers Party
When:
6/9/23 @ 6:00 pm
Where:
10218 Racetrack Rd, Berlin, MD
Event Website:
https://www.oceandowns.com/promotions/oc-air-show-performers-party/
Event Information:
Start your Ocean City Air Show weekend at Ocean Downs Casino! Meet the pilots from the US Air Force Thunderbirds. Watch the American Legion Color Guard perform. Experience the US SOCOM Para-Commandos landing inside the racetrack to present a veteran of our community with a flag.
Plus, enjoy a free concert with Eaglemania! The World's Greatest Eagles Tribute Band!