Popular Searches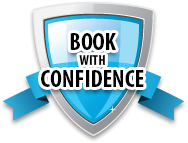 Add Your Property
Attention Rental Agencies and Individual Owners!
Put your property in front of millions of visitors to Ocean City Maryland. No LIsting or setup fees. No risk - cancel anytime.
More Info
Ocean City Christmas Parade
When:
12/7/19 @ 11:00 am
Where:
11427 Coastal Highway, Ocean City, MD
Event Website:
http://oceancitymd.gov/oc/departments/special-events/christmas-parade/
Event Information:
Wonderful holiday parade with nearly 1,000 participants including local school bands, floats, marching units, the popular camelids from Diamond State Llama Farm and Santa Claus. Many activities in Gold Coast Mall following the parade.
The Ocean City Christmas Parade starts Saturday at 11am at Old Landing  Road and marches northbound in the southbound lanes of Coastal Highway  to the judges stand at 120th Street. Parade route subject to change. 
For more information, please contact Brenda Moore at the Town Hall of Ocean City, MD.