Popular Searches
Oceanfront Rentals
Weekly Rentals
Mini-Week Rentals
Rentals with a Pool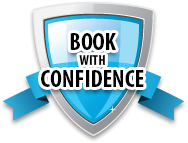 Add Your Property
Attention Rental Agencies and Individual Owners!
Put your property in front of millions of visitors to Ocean City Maryland. No LIsting or setup fees. No risk - cancel anytime.
More Info
Ocean City Ghost Walk (Life Saving Museum)
When:
10/13/18 @ 7:00 pm
Where:
813 S Atlantic Ave, Ocean City, MD
Event Website:
http://chesapeakeghostwalks.com/
Event Information:
Walk the old historic district of Ocean City and hear your storyteller recount over a dozen ghost stories featuring spirits that still linger in the old buildings and hotels. Ocean City also features a property that hit the "Haunted Trifecta" - a murder, suicide and accidental death occurring at the same location. 
There's a child spirit at the life-saving station, a young man at the Tarry-A-While, a crazy lady at Dolle's Candyland, jazz musicians at the Henry Hotel and a very mischievous - if not angry ghost at the Shoreham Hotel (Shenanigans).
Ghost Walk begins on time. We walk in all kinds of weather except that which threatens public safety.  Be sure to list your CELL PHONE number in the registration so we can contact you in the unlikely event the tour is canceled.
Cost: 
$20 per adult
$15 for kids 8 to 12 years; under 8 is free
ADVANCED REGISTRATION IS REQUIRED - Book obnline or call the Ghost Phone at 443-735-0771