Popular Searches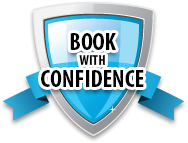 Add Your Property
Attention Rental Agencies and Individual Owners!
Put your property in front of millions of visitors to Ocean City Maryland. No LIsting or setup fees. No risk - cancel anytime.
More Info
Professional Bull Riders Ocean City Seacrets Classic
When:
6/4/23 @ 6:00 pm
Where:
301 N Baltimore Ave, Ocean City, MD
Event Information:
Join us June 2nd, 3rd and 4th for this professional bull riding event that will be located in the Inlet Parking Lot, 100 yards from the ocean, down in beautiful Ocean City, MD – right on the beach! There will be adult beverages, vendors, and plenty of great food from Bull on the Beach, and of course, bull riding! Hope to see you at the beach!
General Admisssion Tickets: $35 - $90 per person, all ages need a ticket