Popular Searches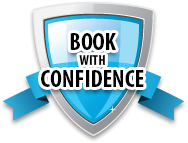 Add Your Property
Attention Rental Agencies and Individual Owners!
Put your property in front of millions of visitors to Ocean City Maryland. No LIsting or setup fees. No risk - cancel anytime.
More Info
Seaside Dance Academy's Spring Recital
When:
6/3/23 @ 5:30 pm
Where:
4001 Coastal Hwy, Ocean City, MD
Event Website:
https://ocmdperformingartscenter.com
Event Information:
Get your tickets today, Seaside Dance Academy's Spring Recital is on Saturday, June 3rd.  The doors at the Ocean City Maryland Performing Arts Center will open at 5:30 pm with the performance starting at 6:30 pm. Ticket prices are $15 for adults and $10 for children 10 and under (everyone over the age of 1 needs a ticket).