Popular Searches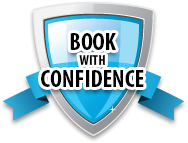 Add Your Property
Attention Rental Agencies and Individual Owners!
Put your property in front of millions of visitors to Ocean City Maryland. No LIsting or setup fees. No risk - cancel anytime.
More Info
Superbowl Sunday Scramble
When:
2/12/23 @ 9:00 am
Where:
12367 Eagles Nest Rd, Berlin, MD
Event Website:
http://eagleslandinggolf.com/
Event Information:
This event features a 9 AM tailgate party and 18-hole scramble tournament. Scoring is done in the traditional football manner awarding points for touchdowns, field goals, extra points and penalizing for safeties. A player from each team will have the chance to throw the bomb! Teams consist of a Coach, Quarterback, Running Back and Receiver. The game here starts at 10AM leaving you plenty of time to make it back to watch the big game later in the day. Get your team together remembering to stay under the salary cap and sign up soon as this tournament fills up each year. Gross and Net prizes. 10:00 AM shotgun start.
Ticket price is $60 per player 
Call the pro shop at 410-213-7277 or email Robert Croll at RCroll@oceancitymd.gov to sign up