Popular Searches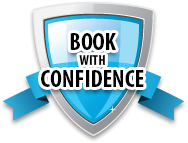 Add Your Property
Attention Rental Agencies and Individual Owners!
Put your property in front of millions of visitors to Ocean City Maryland. No LIsting or setup fees. No risk - cancel anytime.
More Info
When:
4/25/21
Where:
700 S Atlantic Ave, Ocean City, MD
Event Information:
Trimper Rides presents Kids Fest on Spring weekends in April.  Bring the family to enjoy the beach, rides, games, made from scratch food with a carnival like twist.  Each Saturday and Sunday will feature it's own unique them designed to educate and inspire.  Special activities will be free each weekend, and an unlimited ride wristband can be purchased for $20.
Free Events:
April 2 - 5;  Kids Easter Celebration
Opening Park Celebration
Meet the Easter Bunny
Easter Egg Hunts

April 10 - 11; Kids Create
Art projects organized by the Art League of Ocean City

April 17 - 18; Kids Build
Design your own skyscraper
Construction vehicles at the park


April 24 - 25; Kids Unite
Education and demonstrations from First Responders
Responder vehicles for viewing
Doors open at Noon