Popular Searches
Oceanfront Rentals
Weekly Rentals
Mini-Week Rentals
Rentals with a Pool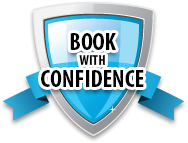 Add Your Property
Attention Rental Agencies and Individual Owners!
Put your property in front of millions of visitors to Ocean City Maryland. No LIsting or setup fees. No risk - cancel anytime.
More Info
Valentine's Horse & Carriage Rides Along the Boardwalk
When:
2/17/18 @
Event Information:
Enjoy a horse & carriage ride along the boardwalk with your sweetheart to celebrate Valentine's Day.
Starting at the Inlet Lot near Thrasher's Fries
Saturday and Sunday, February 10-11 and February 17-18
$40 per couple (includes a box of chocolates, a rose, and a glass of bubbly for the ride)
To make reservations and for more information, call Randy Davis at 443-783-1409.