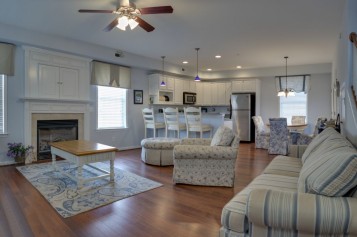 Bedrooms 3
Sleeps 8
Bathrooms2
BeddingQ, D, TT, QS
Legend:
These dates are available for check-in.
These dates are available for booking.
These dates are not available for check-in.
Description of Property
"Beachy" perfect in every way, this luxurious 3 story townhouse is a wonderful choice for your family vacation. It is located on 10th street, between Baltimore & Philadelphia, and just steps away from the beach and famous Ocean City Boardwalk. This spacious town home offers 3 bedrooms and 2.5 bathrooms and is fully equipped with a full kitchen, W/D, Central A/C, 4TV's & 4DVD players. Parking for 2 cars. Non-smoking unit and no pets are allowed. Maximum occupancy is 8.
Blender
Central Air
DVD Player
Disposal
Microwave
Parking Spaces (2)
Refrigerator
Toaster
Washer
Cable TV
Coffee Maker
Dishwasher
Dryer
Non Smoking
No Pets Are Allowed
Stove
Vacuum
Availability Not Yet Loaded
102 10th Street A Policies
Resort Rentals, LLC
1-800-348-2101
 3409 Coastal Hwy. Ocean City, MD. 21842  
Exclusive Lodging Agreement
Terms and Conditions: This is a legally binding contract. If not understood, seek competent advice.
NO REFUNDS WILL BE GIVEN AFTER 14 DAYS OF DATE RESERVATION MADE:
It is recommended to all guests to purchase vacation insurance to cover them in event of sickness or death.
1. Premises/Duration/Rate: Resort Rentals, LLC (Agent) shall provide lodging to the Guest identified on the attached confirmation,at the premises listed, for the rate and time frame identified on same. Buildings may charge a fee in addition to the fees listed; these are the Guest's responsibility. Resort Rentals, LLC has no control or authority over such fees. Check-in time is 3:00 p.m., check-out is by 10:00 a.m. Cleaning may not be completed until 6:00 p.m. Guest shall vacate the premises at the end of the term unless requested to vacate earlier due to violation of restrictions set forth below. Owner or Agent reserves the right to enter the premises for repair or inspection at any reasonable time.
2. Security Deposits / Linens: Keys, pool tags, and parking permits shall be returned to Resort Rentals, LLC by 10:00 a.m. on check-out day. Optional Accidental Damage Protection: The signing occupant of the unit is financially responsible for any damage to the property, whether made by himself, his family, or guests. We have implemented a policy to relieve you of the worry of accidental damage. A $49 non-refundable "Optional Accidental Damage Proetection Fee" will be added to your reservation, (or, you can opt to pay a refundable security deposit instead). We realize accidents happen and this will eliminate the possibility of charges for minor accidental damages. This covers damage up to $1000.00. The signing occupant will still be responsible for damages that are deliberate. Some properties require a security deposit. In those cases, the premises shall be vacated at the end of the term in as good condition as it was at the start, reasonable wear and tear excepted. Upon occupancy Guest must give Agent a list of obvious existing damages in the premises to avoid responsibilty for the same. Guest may be present when Agent inspects the property to determine if it was damaged during Guest's occupancy; Guest will be advised in writing within 30 days thereafter, if any of the deposit is being withheld for damage to the premises, excessive housekeeping fees, or fees for non returned items. If Agent witholds anyof the security deposit, Agent shall give Guest a written list of the damages claimed, together with a statement of the costs actually incurred. Guests must provide linens and paper products.
3. Rules/Restrictions: The person identified on the attached confirmation must occupy the premises and is herein referred to as Guest. All occupants will be supervised by Guest. Occupancy must not exceed the number of people identified, and is cause for immediate termination of lodging agreement. Property will be used for residential purposes only. No animals of any kind are permited at any time. Guests shall obey all state, county and municipal laws, ordinances, and rules and
regulations of the property. All appliances, equipment, plumbing, etc. shall be used carefully and for legitimate purposes only. There is to be absolutely no type of grill or barbeque usage in or on the property, including balconies and decks. No oversized vehicles on premises, some vehicles will not fit in the parking garages. Trailers are prohibited in most condo associations, and on all public streets. Make arrangements for trailers at a local marina. Resort Rentals, LLC has no control or authority over the management of building amenities. Pool hours, operation, elevators, on site parking, trash pick up and other building related matters are out of our control. Pools and amenities are not guaranteed. Occupants shall not cause or allow excessive noise. Ocean City has adopted a noise ordinance (COMAR 10.20.01) that makes it unlawful to cause or permit noise levels which exceed those established by the Dept. of Health and Mental Hygiene. Upon notification that these noise levels have been exceeded as a result of activity on the premises, Guest shall vacate the property and lose all monies paid.
4. Order to Vacate: Guest and all other occupants shall vacate the property promptly upon order of Owner or Agent. All occupants who refuse to vacate the premises at the stated check-out time or upon demand of Agent shall be considered trespassers and subject to arrest and prosecution. Items left behind in the premises after guest vacates may be disposed of by the Agent in any manner without liability. Owner/Agent are not liable for theft.
5. Cancellations/Transfers: Failure of Guest to pay balance due by due date shall authorize Agent to make the premises available for another Guest and to retain all funds. Cancellations with refunds only within 14 days after making the initial hold. There will be no refunds after the 14th day unless property rerents for full amount. The admin fee is always non refundable. If the property is rerented, the deposit is returned to the guest less 14% of the base rent and the $75.00 admin fee. It is strongly suggested that all Guests obtain trip cancellation insurance. Terms of this agreement are in effect from the date of mailing. The only exceptions are reservations done within 30 days of check-in. These reservations must be confirmed immediately with a non refundable payment in full. The no refund policy will be in effect at time payment is made. No personal or company checks are accepted within 30 days of arrival. Signed agreement is not required for enforcement of cancellation policy. Agent or Owner reserves the right to cancel this agreement at anytime prior to occupancy, in which event Agent's liability shall be limited to funds received from the Guest. Agent shall not be liable for any mechanical failures in the premises or appliances therein during the occupancy term; however, Agent shall take reasonable action to correct such failures. No refunds will be given for mechanical failures. Phone and cable service are not guaranteed. Guest's misrepresentation of any fact in connection with this agreement shall entitle Agent to cancel the same and retain all funds. No refunds for inclement weather including hurricanes.  
6. Legal Action: If Guest breaches this agreement, Guest shall be obligated to reimburse Agent or Owner of the premises for all costs, including reasonable attorney fees, of all action reasonably necessary to protect the Agent's or Owner's interests hereunder. The parties agree that any litigation involving this agreement or Guest's occupancy of the premises may be maintained in Worcester County, Maryland and Guest waives any venue objection he may otherwise have. There will be a $25.00 fee charged for returned checks and Guest will be liable for any court fees necessary to collect on a returned check.
7. Agency/Funds: Resort Rentals, LLC is the Agent of the Owner of the premises, and has no liablity for the condition of the premises or other matters within the Owner's control. In all negotiations regarding these premises, the Agent will be representing the best interests of the Owner. All funds received by Agent will be disbursed as noted in the agreement with the Owner. Agent shall not be obligated to deposit any funds in a trust, escrow or other special account, and Agent shall not be obligated to pay Guest interest on any funds received.
8. Indemnity/Hold Harmless: Guest shall indemnify Agent and Owner of the premises and hold them harmless on account of property damage, personal injury, or other financial loss, caused by Guest or other occupants of the premises. Guest must exercise their own judgement when selecting a property. Guests making reservations sight unseen must assume a reasonable degree of risk in terms of expectation and satisfaction with the accommodation.
9. Beach Replenishment: The Army Corps of Engineers maintains the beach through an ongoing replenishment program. Unexpected inconveniences may result.
10. Agreement: This Agreement and the attached confirmation constitutes the entire agreement and no other oral, implied or inferred representations, agreements or promises have been made by Agent or Owner unless expressly stated herein. This agreement does not create a landlord / tenant relationship.
By signatures below the parties agree to all terms and conditions of the Exclusive Lodging Agreement.
There are no policies.