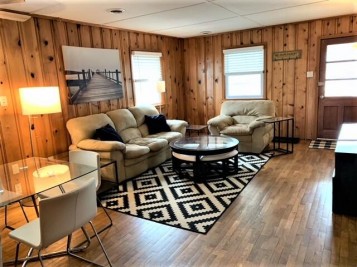 Bedrooms 2
Sleeps 4
Bathrooms1
Legend:
These dates are available for check-in.
These dates are available for booking.
These dates are not available for check-in.
Description of Property
2 br / 1 bath apartment in downtown OC! Enjoy being just 3.5 blocks to the beach, in a quiet area on a canal, and with a boat dock out back for your watercraft! This apartment on the second floor, has a full kitchen, washer/dryer, and central a/c. ***PLEASE NOTE: parking on the property is not available, street parking is available on a 1st come first serve basis. The owner provides 3 TV's, Free WiFi, and a DVD player, but does not have Comcast cable. Instead he has smart TV's with Firesticks. Use your own subscriptions, or, he has CBS All Access and Amazon Prime. The property is non smoking, has central a/c, and max occupancy is 4.
Our cancellation policy: If you cancel anytime outside of 90 days before check in, you get a refund minus $100.00. Within 90 days of check in, the property must re rent before any refund is given, then you would lose $100 plus 16% of the base rent.

Balcony Furniture
Boat Dock
Coffee Maker
Dishwasher
No Pets Are Allowed
Stove
Vacuum
Blender
Central Air
DVD/DVR
Fireplace
Refrigerator
Toaster
Washer/Dryer
Weekly Only: This unit is available for weekly rentals only with Wednesday check-in and check-out.
12/31/69 to 12/31/69
Availability Not Yet Loaded