Popular Searches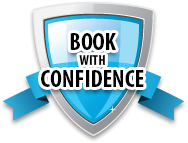 Add Your Property
Attention Rental Agencies and Individual Owners!
Put your property in front of millions of visitors to Ocean City Maryland. No LIsting or setup fees. No risk - cancel anytime.
More Info
Battle at the Beach Basketball Tournament
When:
5/28/22 @ 8:00 am
Where:
4001 Coastal Hwy, Ocean City, MD
Event Information:
Youth Basketball Tournament hosted at the Roland E. Powell Convention Center
This is the 1st of 3 of the most popular beach events on the East Coast. ALL games played under one roof at the Ocean City Convention Center. This event SOLD OUT each of the last 5 years. In 2021 teams were turned away due to the demand, Teams will attend this event from 7 different states, MD, VA, DE, PA, NJ, NY, WV . Our 2022 event is expected to be bigger and better than 2021. Bring the family and enjoy one of the most popular vacation spots in the country all while playing in a top notch competitive basketball event. 
Admission: 
Saturday: $15
Sunday: $10