Popular Searches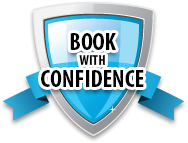 Add Your Property
Attention Rental Agencies and Individual Owners!
Put your property in front of millions of visitors to Ocean City Maryland. No LIsting or setup fees. No risk - cancel anytime.
More Info
When:
11/26/22 @ 7:00 pm
Where:
14 South Main Street, Berlin, MD
Event Information:
Take a spooky nighttime walk through America's coolest small town - just 15 minutes from Ocean City.  Hear about the child who haunts the historic Atlantic Hotel, a spirit who hides in an antique store basement, the Lady in White standing by the bank and apparitions of people long dead are seen walking the streets.  
Touch the healing tree and walk in the steps of "the Elemental" that haunts a spot near the old rail line.  And take a nighttime stroll through a very old, dark graveyard, and hear the sad story of the Carey family who lost four children during the Civil War era.  Learn about a "ley line" that runs through the town.
The Berlin tour has the strangest energy of all eleven Eastern Shore ghost walks.